Like A Well-Tailored Tuxedo...
Newsletter, February 2012
Artwork of Interest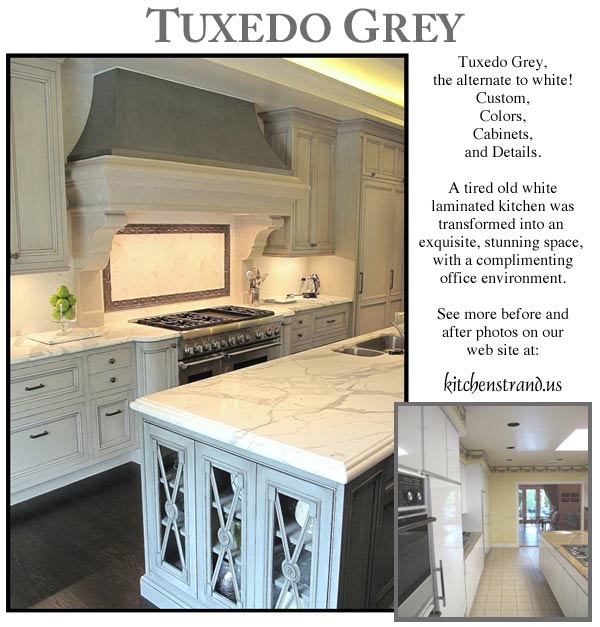 Like a well-tailored tuxedo, this renovation turned a rather plain kitchen into a stately and polished living space, forever classic and comforting. The kitchen welcomes its visitors with a sky inspired palette. Stormy grey, puffs of white and streaks of blue all float above the walnut floors. The result is a calming and natural environment, black tie optional.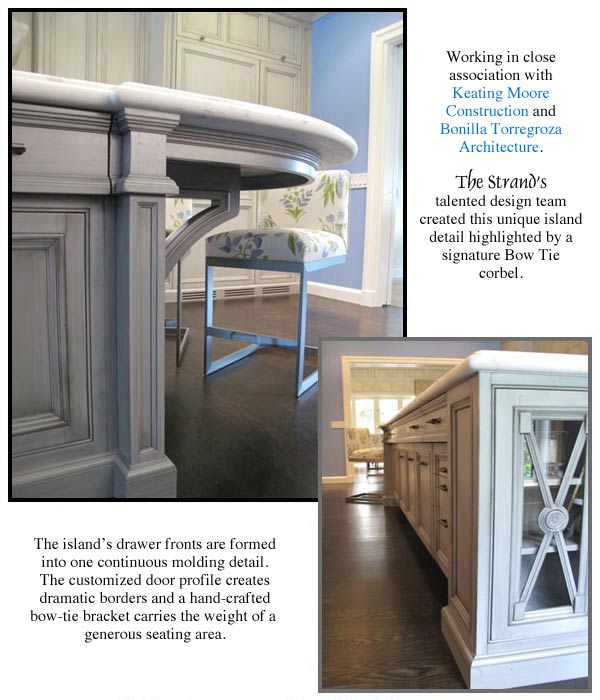 Click here to see more photos of the finished space.
A DISHTOWEL COULD SAVE YOUR LIFE

Watch this 30 second video demonstrating how a wet
dishtowel can extinguish stovetop fires.

Kitchen Designers Give Back
Over 300 Coffees Served on Antique Row
For the third consecutive year, The Kitchen Strand is proud to bring its concierge Barista service out to help local charities. This year, we join the Junior League of the Palm Beaches for their annual gala "Worth Tasting" on Worth Avenue, Friday the 25th of March.


With Miele's newest generation of whole bean coffee machines and The Kitchen Strand's portable barista bar, over 300 cups of coffee, cappuccino, espresso and specialized drinks can be served to the event's attendees.
McCullough & Hoover Ornamental Woodcarvers
As our business continues to grow, we have diversified our relationships with the most exquisite craftsman we can find in the USA.

Master Carvers Fred and Rob bring a unique perspective and talent I have not seen in my 30 plus years of wood working. They completed a historical renovation of Lincoln's Bedroom in the White House working closely with Mrs. Bush during its renovation. Their abilities are spectacular including period-accurate Chippendale furniture. Look for more interesting wood working from The Strand. More than just kitchens.