A Celebration of Shape, Color & Texture
Newsletter, November 2010
Artwork of Interest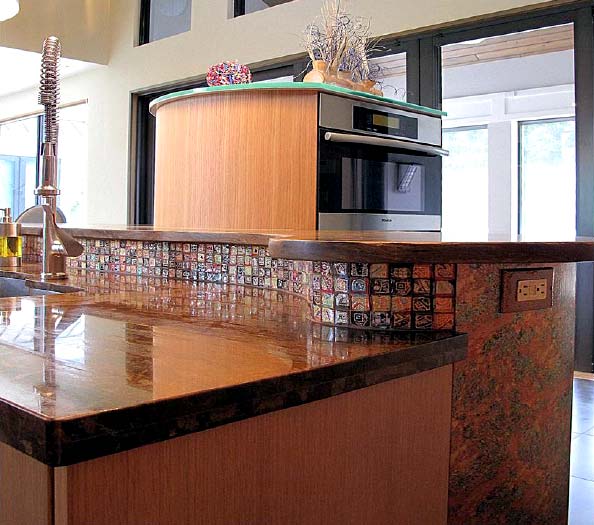 This cheerful new kitchen is a celebration of shape, color & texture. The design is reflective of the homeowners' joyful demeanors and passion for many types of artwork. The intersection of many shapes was easily enabled by full sized drawings created by the Kitchen Strand, allowing many manufacturing techniques and materials to unite.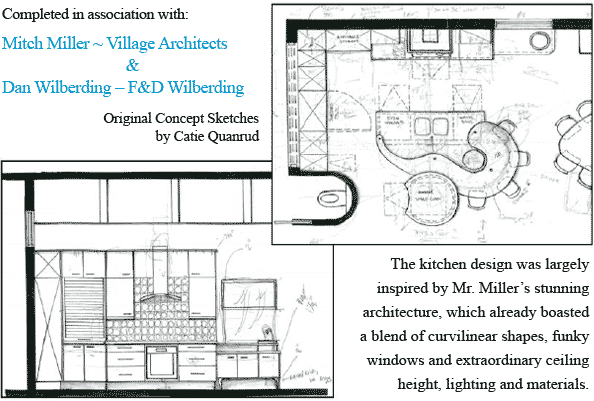 Special Limited Time Offer



Complimentary




Dishwasher




with any kitchen remodel this season.



Cabinetry value must meet or exceed $30,000 to qualify. Simply present this coupon.


Offer expires January 15th, 2011.

Dishwasher selection of your choice, or cash
discount value of $1,000.
Click here to contact us.
Premiere C.B. Revives Art & Crafts Fuming Process
Premier Custom-Built, a Kitchen Strand manufacturing partner, is among the first to reintroduce this finish process common during the Arts & Crafts movement. Fuming wood is a chemically induced finish process which enhances and deepens the beauty of wood and creates a tannin-rich coloration.